Our team

David Alexander
CEO & Chief Platform Architect
David Alexander, Former Director of Strategy and Marketing at Northgate Public Services and Group development director at Computacenter plc, David has over 40 years private and public sector experience in mission critical systems development, software architecture design and engineering, proposition development, innovation and commercial management that gives him a solid foundation on which to build Mydex CIC. David contributes to his local community as a Group Scout Leader and treasurer of the local community store.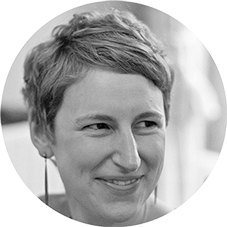 Emily Quimby
Activation Consultant & Software Developer
Emily's background is in the arts, mental health and learning disabilities support. She has supported many people to lead more fulfilling and creative lives despite their challenging circumstances. More recently, she has completed an MSc in Software Development to add to her already broad set of skills. She is committed to improving people's lives whether that is through sharing creative skills or creating and implementing solutions to the difficulties that citizens experience in simply navigating life.

Steve Quinn
Lead Development and Support Engineer
Steve is responsible for leading the development and support team working across the range of Mydex platforms and services

Alan Mitchell
Non-executive Chairman
Alan Mitchell, one of the founders of Mydex, has been pioneering the opportunity of personal information empowerment for two decades. His 2001 book Right Side Up predicted the rise of 'consumer agent' business models and in 2004 he helped form the Buyer Centric Commerce Forum a networking group for entrepreneurs working in this space.

Alex Stobart
Director Scotland
A former senior civil servant, Alex is now a Director at Mydex CIC and social entrepreneur. He believes that collaboration across sectors can drive the potential for person centred services in public sector, social enterprise and business. Alex leads Mydex's business development in Scotland, Wales and the North of England.

Viv Lacey
Non-executive Director
Viv brings a depth of experience in leadership, organisational challenge and development, and management from her career in consulting and the civil service.